September 2020
Charity Gin – The local Hogmoor Distillery has created a gin called GINcredible to benefit Charlies Charity, for full details go to hogmoordistillery.co.uk/shop/gin/gincredible/
APRIL 2019 – WE'VE DONE IT !
We have now reached our target for Brain Tumour Research, having raised £50,115.54 to date and would like to thank all our friends and supporters who have helped us reach this goal.
Our grandson, Charlie White, was diagnosed with a rare Brain Tumour in April 2012 at 2 1/2 years old.
The treatment was an operation to have the tumour removed followed by Chemotherapy and radiotherapy but sadly after coping with all this treatment he lost his battle and died peacefully at home in his Mummy's bed on New Years Eve (31st December 2012). He was such a brave little boy and inspired everyone who came in contact with him.
We have set up this fund raising along with his Mum Abba White and her good friends Sandra and Russell Baker and all money raised will go to Charlie's Angels for Brain Tumour Research (centre of Excellence at the University of Portsmouth).
Brain Tumours kill more children than any other cancer and they only get 1% of the funding, so PLEASE HELP THE FIGHT.
The first event took place on Friday 22nd March 2013 when Michael White (Charlie's granddad) had his hair and beard shaved off at Tina's Hairdressers in Headley (3, High St, GU35 8PP).
See our News page and Funds raised page for updates.
If you would like to offer help, more information or to donate to the cause you can email
jackie@charliescharity.org.uk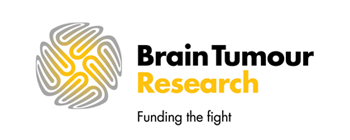 Brain Tumour Research – Suite 3, Shenley Pavilions, Chalkdell Drive, Shenley Wood, Milton Keynes, Bucks MK5 6LB. Registered charity number 1153487 (England and Wales)